Dear Heather,
After spending two weeks in Manila, we came back to Cabanatuan and hit the ground running. We've only been back here a week, but so far I've been able to:
Help prepare a worm bin in one of the Kaibigan Villages so that vermiculture can be a piece in organic farming efforts
Attend a meeting of local savings groups leaders at CCT's Saving and Credit Cooperative office Observe a home visit for a savings group orientation
Lead a devotion for a women's savings group (I was asked to do this like 20 minutes before the meeting started, Lord help us all)
Visit a local organic farm to learn from the owner's unique approach to farming
Accompany a community organizer to City Hall to request assistance for a Tree Planting Event happening in several weeks to involve the community with what's going on at the Kaibigan Villages
Attend a Corporate Worship with all of the kaibigans
When I read through that list I just typed out, I laughed because it sounds way more impressive than what I'm actually doing. I'm basically just following around way more competent people, doing what they tell me, and trying to soak up as much as I possibly can.
One of my community development professors just flew in to the country to do research, and Joey and I were able to spend some time with him. He made the observation that we are totally immersed in the culture, with absolutely no breaks, and no contact with ex-pats. When he said that, I realized that he was right; he was the first white person I had talked to in person in 2 months. While sometimes this is exhausting (mostly due to the language barrier), it's also contributed to an incredibly rich experience in connecting with the global body of believers. That was a phrase I heard a lot in class: "connecting with the global body of believers", and I thought that sounded nice in theory, but the reality of it has rocked me. There are so many different components to what I mean when I say that, but I just want to talk about two different experiences.
That was a phrase I heard a lot in class: "connecting with the global body of believers", and I thought that sounded nice in theory, but the reality of it has rocked me.
When I'm in Manila, I've been attending this church called Victory Christian Fellowship with one of the friends I have made on the CCT staff. One week, she went out of town to go visit her family, but encouraged me to go without her. She told some of her friends in her small group about me, and after the service was over, I received a text inviting me to lunch and small group that afternoon. I didn't know any of the girls who were part of the group, but I was interested to see what a Filipino women's small group looked like, so I went. When I met them in the church cafeteria, they immediately came up and gave me a hug and kissed my cheek, and led me to their table. Victory's mission is to "honor God and make disciples" and I have seen that in action, even with my short amount of time spent there.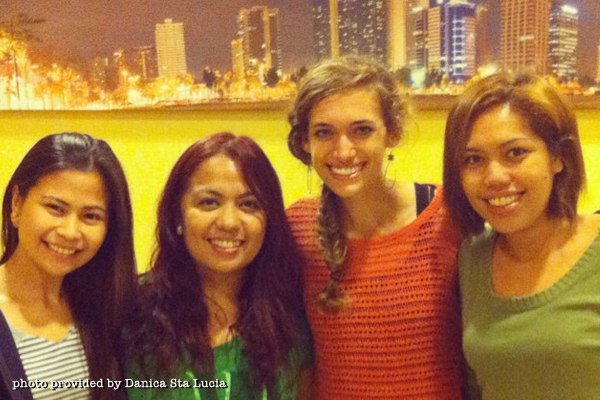 This group of women started with five people, and the group has multiplied to over one hundred women, with the original five now leading their own groups. I was able to attend a meeting with three of the original five women, and I was overwhelmed by their love. Because of my pitiful Tagalog, they laughingly agreed to have an "English only" small group, so that I would be able to understand and participate in discussion. We started out sharing our "highs and lows" of the week, then walked through a passage of Scripture together verse by verse. As we talked through how this applied to our lives, I was struck by our core similarities, as sisters in Christ. In different contexts, some of the day-to-day struggles varied, but our prayers were the same: more love for God, the first and greatest commandment. For, in A. W. Tozer's words, "we have tasted the goodness of the Lord, which has both satisfied us and made us thirsty for more."
Joining with my Filipina sisters in this prayer and being a recipient of their genuine love struck me deeply. It made me want to be a Christian. And isn't this what Jesus prayed? "That they may all be one, just as you, Father, are in me, and I in you, that they also may be in us, so that the world may believe that you have sent me". Unity in the body is supposed to show people the love of Jesus. That's why Satan works so divisively within us—stirring up envy, racism, pride, selfishness—anything it takes to separate brothers and sisters.
This first experience impacted me because of its serendipity, but my other connection with the global body has been rooted in the grind of everyday life. Like I explained in my last letter, the Kaibigan Ministry is the name for the branch of CCT working with street dwellers, and there are many different aspects of this poverty sector, from the initial street feeding and evangelism, to the temporary shelter, to job placement, to the Kaibigan Villages… and the list keeps going. In order to understand the whole process of the Kaibigan Ministry, we have had the opportunity to spend a lot of time with the leaders of these different sections. This has involved going on long road trips, weekend retreats, and even living with several different individuals. It is here that I have seen love amidst busyness. Filipinos highly value hospitality, but I think that cultural values only extend to a certain degree. What I continue to see is people going way beyond what is expected in their love. And it doesn't seem forced either; this love for me, an outsider, is a natural extension of their love for the Father. All of these words seem so spiritual and heady—the best way I can explain it is a simple sharing of life, by telling me their stories, by teaching me how to cook the Filipino way, by helping me with their language, by their demonstration of acceptance. But really, a lot of times, what has impacted me the most are the times when they don't think I'm watching, when they are just living. Like when I open the door to my bedroom and they are on their knees praying, or the way they respond to bad news or difficult circumstances, or the way they play with children.
Even as I talk about how deeply I've been impacted by their love, I've struggled a lot in accepting it, particularly when it's manifested in monetary sacrifice, because I feel the need to pay them back for every ounce of energy they have exerted on my behalf. When I expressed this to my professor, he laughed and said he understood because he experienced the same thing when he was in intern in college. He then said something I pray I never forget: "you are never going to be able to repay CCT for what they have given you. CCT is not doing this to be paid back.
The only response you can have is to pay it forward". I saw the gospel in this statement. The reality is, I can never pay back Jesus for His sacrifice for me, no matter how much I try. He didn't come to earth to die to be "paid back" by us; his motivation was love. He tells us what our response should be: "that you love one another, just as I have loved you"; in other words, pay it forward. This results in a circular flow of love in the body; when this love crosses oceans, praise be to God! "By this all people will know that you are my disciples, if you have love for one another"…
Love always,
Rachel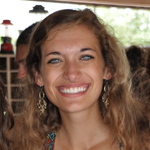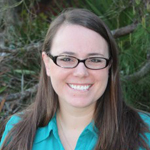 Post by Rachel Dance and Heather Webb
Rachel is a 2012 alum of h.e.a.r.t. and served as an intern in 2013. She is currently completing a 2 month internship in the Phillipines as a part of her Community Development degree at Covenant College.