What is a typical day like at h.e.a.r.t.?
A typical day in the h.e.a.r.t. program is full and you need to come prepared to participate from 7:00 a.m. to 6:30 p.m. Approximately 40% of your time will be spent in classroom studies and 60% in practical hands-on activity.
To give you a realistic experience of being in an isolated and foreign country, all students will be restricted from leaving the h.e.a.r.t. village during the first four weeks of the semester. That restriction will begin when you arrive at the Village. Therefore, all phone calls and shopping must be completed before entering the h.e.a.r.t. village. You are, of course, permitted to receive and send mail weekly during this time. Should an emergency arise, your family may contact you through the h.e.a.r.t. office. The success of this experience depends on the willingness of each student to cooperate.
What is the difference between Phase 1, 2 & 3?
Throughout the duration of the academic programs, students participate in academic classes and hands-on learning activities. In addition to the academic program, h.e.a.r.t. strives to help students develop skills in cross-cultural adaptation, problem solving and living in community. We do that through dividing the terms into phases.
During Phase 1, students have very limited contact with people outside the village. Phone calls, texting and email are not permitted. (Emergencies can be directed through the office.) Students may write letters to family and friends and they receive mail on Fridays. They do not leave the village and visitors are not allowed. Students do not use electricity during Phase 1. This intentional portion of the program simulates the isolation and drastic change that cross-cultural workers often experience when they enter their host community. This gives students an opportunity to work through that period of adjustment in a safe place. In addition, breaking away from one's outside support system significantly increases the community relationships that are built among the students. Phase 1 lasts approximately 1 month during the semester program and for the entirety of the 3-week program.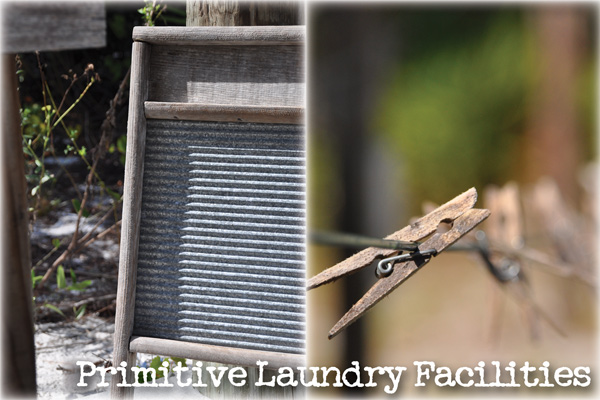 In Phase 2, students are permitted to leave the village and others are welcome to visit. Electricity is restored to the village and students may use phones and the internet once again. Students often experience reverse culture stress as they re-enter the 'world' after living a very isolated and simple life during Phase 1. With increased accessibility to their outside lives, students are pulled in multiple directions and must work through the different expectations that each member of the community has. Conflict often arises during Phase 2 and students are given opportunities to develop skills in conflict resolution. Phase 2 occurs only during the semester program and lasts approximately 1 month.
In Phase 3, students develop a governing system for the village. They take over leadership of the different areas (animals, garden and kitchen) and ensure that the village runs smoothly. Phase 3 occurs only during the semester program and lasts about 1 month.
What should I bring?
The following list will assist you in your preparations for life in the h.e.a.r.t. village:
Click here for a printable list.
Bible, personal devotional materials, journal
Modest clothing that can be worn in layers*
Modest swim suit for canoe trip
Sun hat
Sunglasses
Rain Gear (especially a good rain jacket that you can wear while working)
Work Gloves
Warm Hat/Scarf/Warm Gloves*
Rubber Boots or Wet Shoes

Insect Repellant
Sunscreen
Toiletries and personal supplies
Personal Medication
Ear plugs
Headlamp and/or flashlight with replacement batteries
Camera with replacement batteries (you will not be able to recharge batteries during Phase 1)

Bedding* (including a sleeping bag for the canoe trip)
Bath towels, washcloths, hand towels for personal use
Baby Wipes
Personal Snacks
Laundry Soap
Non-electric alarm clock
Non-electric razor
Reusable water bottle
Hammock (optional)

Notebook, pencils, pens, paper, etc.
Laptop for use during Phase 2 and 3
Stationary, stamps and address book

Musical Instruments, if desired
Board or card games
Morale builders, (posters, wall hangings, personal pictures, etc.)
One casual dress-up outfit for Sunday services and special occasions (i.e. pants and collared shirt for men, skirt or dress for women)
Please remember that all clothing for h.e.a.r.t. should be modest and practical for work. It is important to be courteous of your roommate(s) by limiting your personal belongings. May we suggest that in addition to your bedroll, please limit your yourself to two or three pieces of luggage.
*Cabins are not insulated and do not have artificial heat. Coming prepared for the weather with appropriate clothing and bedding is important for your comfort and welfare while staying in the village. Students are always surprised at how COLD the village feels during the winter months.
What can I do to prepare mentally?
Attitude plays an important role in what and how much you will obtain from your experience at h.e.a.r.t. Willingness to learn, discipline to study, and readiness to try new ideas (and foods!) are important. The Beatitudes in Matthew 5:3-12 are the "being attitudes." Read them as, "I should be…"
What can I do to prepare spiritually?
Most students who arrive at the h.e.a.r.t. village feel that God has called them to serve on a foreign mission field or to some other specialized ministry. The call to service is just the beginning; your time at h.e.a.r.t. will be a part of your preparation for that service.
If you have not already established a daily devotional time, now is the time to start. Though h.e.a.r.t. students have daily devotions together, you are encouraged to have a personal time alone with the Lord. The spiritual strength of each individual is a key factor in the successful bonding and relating of the whole group.
Bathe yourself and the program in prayers. Pray for yourself – that God will prepare you for the h.e.a.r.t. experience and give you a desire and eagerness to learn all that He has for you. Pray for the other students who will be living, working, and studying with you. Pray for the faculty and staff as they prepare the projects and material that will be presented during the semester.
Prepare for community dynamics by learning what God has to say about living and working in unity and harmony with one another. Search out the Scriptures for verses that address the unity of the Body of Christ.
Do I have to participate in all classes and assignments?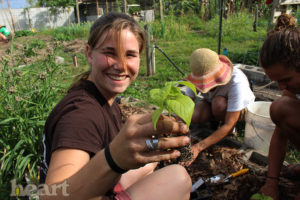 YES! Participation in the activities and classes of the h.e.a.r.t. community is very important. One of the key ingredients to the h.e.a.r.t. experience is living and working in community. Whether you take the classes for credit or not you must participate like any other student. The program is designed to help and train you so you must participate to receive that training.
Do I have to kill an animal?
The answer is no. We do encourage students to watch the process if possible since animal meat in many countries is butchered and displayed publicly. This allows you to be exposed to those realities in hopes it might help you adjust to such an environment. Note: Butchering is the focus of one skills day during the semester program.
Can I take just one class?
Since the program we have at the present time is designed for the community idea the answer is no. It might be possible that we offer some single classes in the future over extended weekends but at the moment this is not offered.
How do I get credit for my courses at h.e.a.r.t.?
College credit is not awarded through the h.e.a.r.t. Institute directly, but rather through partnering colleges and universities. Up to 18 credits are available for the semester program and up to 3 credits for the 3 week course. Please contact academics@heartvillage.org to discuss the possibility of getting credit for your coursework at h.e.a.r.t.
Are scholarships available?
Yes! h.e.a.r.t. offers a matching church scholarship. Support (up to $1,000 for the semester program and $200 for the 3 week program) given directly from the student's local church towards tuition costs will be matched by h.e.a.r.t.
Do I have to be a Christian to attend?
The academic programs at h.e.a.r.t. are specifically geared towards preparing Christians for cross-cultural service. While we do not refuse applicants simply because they are not followers of Jesus Christ, all students should be prepared to fully participate in all aspects of community life, including but not limited to daily devotions and weekly worship services.
Those persons wanting the training that h.e.a.r.t. has to offer without the spiritual focus may be interested in participating in our periodic community events or organizing a skills-focused MAV group. See the schedule of upcoming community events or check out the MAV availability schedule.
Do I have to be a missions major to attend h.e.a.r.t.?
No! Students from across the academic spectrum have benefitted from the h.e.a.r.t. program. We've had students attend who were majoring in Communications, Education, Nursing, Social Work, Agriculture and many more. If you have a heart for God's Kingdom and want to be prepared to go wherever He calls you, then you have a place at h.e.a.r.t
I've already graduated from college. Did I miss my chance to attend h.e.a.r.t.?
Absolutely not! As long as you have a heart for learning, desire to be a part of a community and want to be equipped with skills to help you better serve the poor, you are the perfect age to be a student at h.e.a.r.t. Our academic programs may be taken for professional development.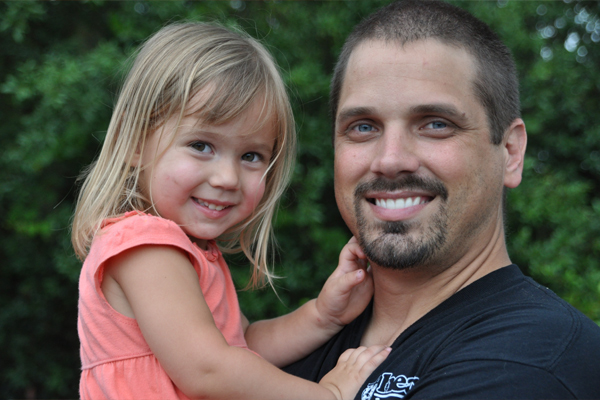 I'm married and have kids. Can we come as a family?
YES! At h.e.a.r.t., we recognize and value the entire family gaining skills in cross-cultural adaptation before serving in a developing area. We welcome children of all ages in the village.
The cost of housing and food for a spouse and children is the same as students. If children are under the age of 12, the cost is half.
How much does it cost?
The answer to this question depends on a couple of factors. Are you attending the 3 week course or the 15 week semester? Are you taking it for credit or not for credit? Click on the links below to see our current pricing schedule.
3 Weeks (offered in May)
15 week semester (offered in the spring and fall)
Note: Spouses who are not taking courses and children pay housing and food only. The cost of children under the age of 12 is half.
Why h.e.a.r.t.?
"We sold everything and moved our family to [a developing area]. We had plans to live there for the rest of our lives. Be buried there, even. It came as a total shock when we boarded a plane 9 months later to return to [our home country]. We were burned out, depressed and overwhelmed with culture shock. We were disappointed in ourselves and felt like we let all of our supporters down. I wish we had been better prepared for all that we would face."
While the story above is fictitious, it expresses a reality that many missionaries experience. The stress of crossing cultures can be overwhelming. The h.e.a.r.t. program simulates many of those stresses and gives participants a "safe place" to work through issues and develop coping skills that will help them thrive in a cross-cultural setting. While you can attend many programs to gain skills in community development or take courses to learn the academics of cross-cultural ministry, h.e.a.r.t. is the only program that offers a three-fold approach to pre-field training: living in a simulated developing village, learning the academics and practicing the skills.
Do you have a question that wasn't answered here?
Contact us anytime. We'd love to have the opportunity to answer your questions.
DONATE TO HEART
Through your giving, you are helping us prepare the next generation of servant leaders around the globe.
Use
Giving Assistant
to save money and support
Heart Missionary Training Institute Inc.
Use Giving Assistant to support Heart Missionary Training Institute Inc. when you shop at stores like Lowes, Bed Bath & Beyond, & Target. Find out how.